--
--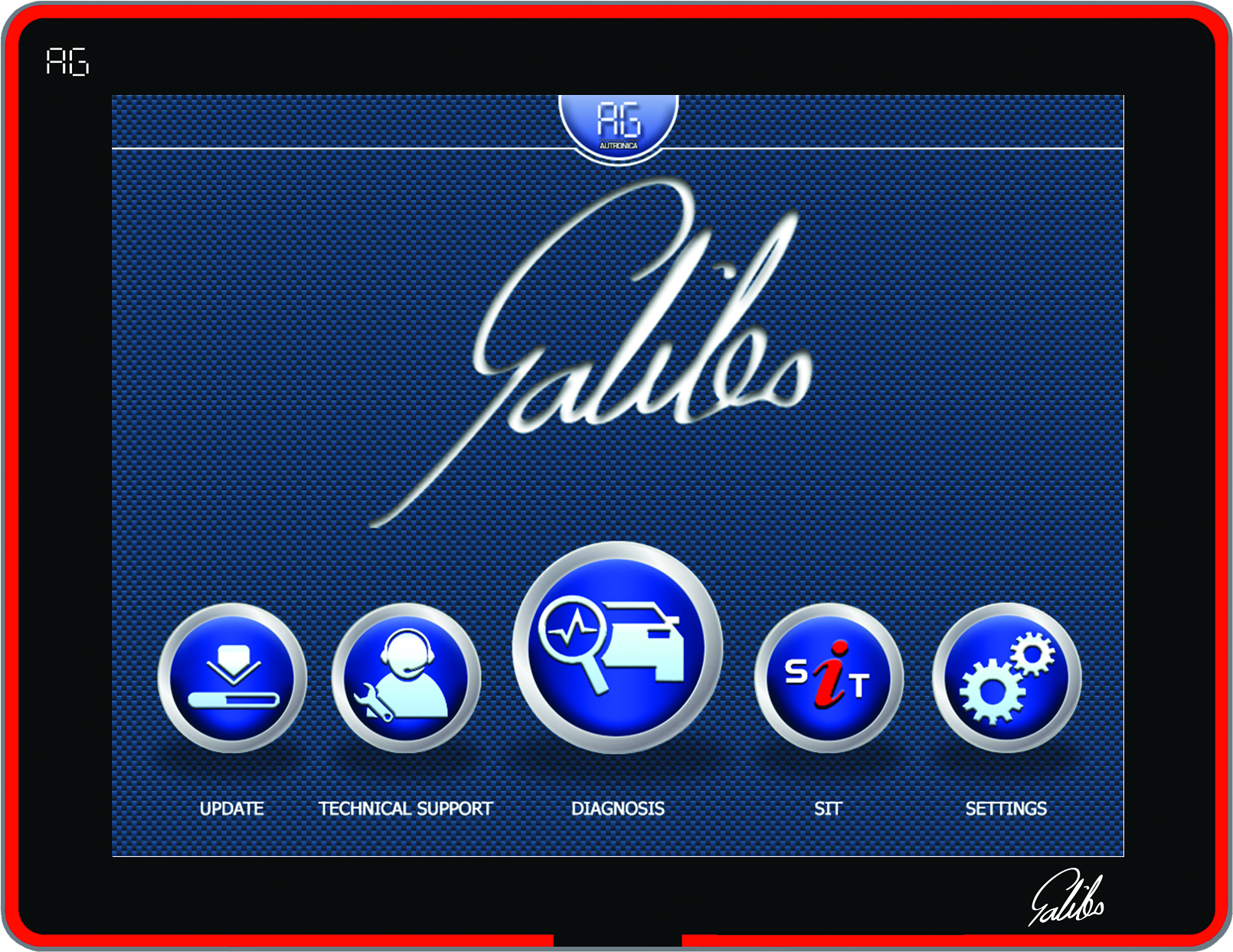 ULTRA LIGHT DESIGN :
Thickness less than a two-cent coin!
DIAGNOSIS:
professional diagnosis for multi-brand cars.
CAPACITIVE TOUCHSCREEN:
The convenience of the touch screen typically mounted on the smarphones.
BATTERY:
Battery life from 3 to 5 hours. High efficiency li-ion battery pack.
The professional solution for the mechanic. Through Galileo the search and resolution of faults in the car will be easy and pleasant.
Galileo Professional Car diagnosis customizable car case
GALILEO is the first professional diagnostician for the diagnosis of motor vehicles the size of a tablet.
Thanks to its compact size and ultra-light weight it allows excellent handling with excellent performance both from the point of view of diagnosis management, always intuitive and fast, as well as with regard to diagnostic performance.
Our main aim has always been to create an instrument capable of solving the problems of the car repairer.
The workshop, as a result of the economic crisis, must contain operating costs and investments must be more limited, always respecting the impeccable quality.
With this claim we have created Galileo to meet the workshops that have smaller budgets, but that, despite this, must be able to offer their customer the maximum service and, therefore, repair.
Galileo is not a tool for everyone. It is aimed, like all our products, at a technical clientele with needs addressed to a more complete diagnosis and to 360 degrees, able to intervene where the generic multi brand is normally not able to operate. Innovation is also to make a "specific " diagnosis for the needs of our customers, perform coding, reprogramming and be fully configurable according to the fleet desired by the customer.
Also available the diagnosis dedicated only to professionals of the BMW motorcycle world.
Building a diagnostic system does not only mean reading and erasing errors, performing learnings and component activation procedures, but above all means having the ability to encode new on-board systems and recover used on-board electronic systems. With the BMW Motorrad it is possible to recover a used one such as the instrument panel, the ESA module, the ABS system, etc., and even modify the equipment of the motor vehicle.
For example, if you want to add or remove a device from the set-up like ESA, thanks to our diagnostics, it is possible to do so.
For more information please contact us at the following addresses: "Contact us" +39 0113140709


Strengths________________________________________________________________________________________________________________
* Innovative and ultralight Design
* Battery life up to 4 hours
* Capacitive Touch
* Fully configurable
Technical specifications_______________________________________________________________________________________________________
* WiFi
* Bluetooth
* USB connectivity
Size_____________________________________________________________________________________________________________________
Galileo has truly record-breaking dimensions, its thickness is less than a 2-cent coin.
This allows easy transport and exceptional comfort an